New paragraph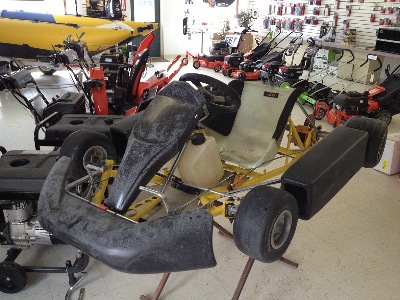 CRG Kali kart, $350 - Used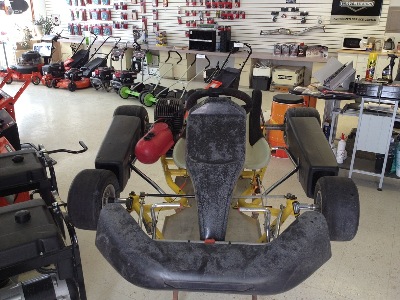 I'll bet it was a pretty good sportsman kart in it's day.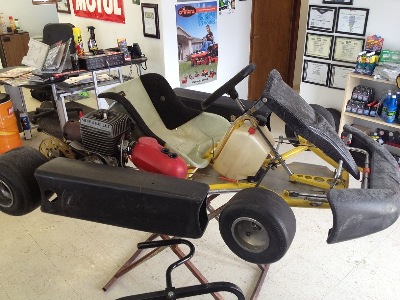 Yamaha KT100, the engine I started with in 1977 and still a good choice for beginners and sportsman racers.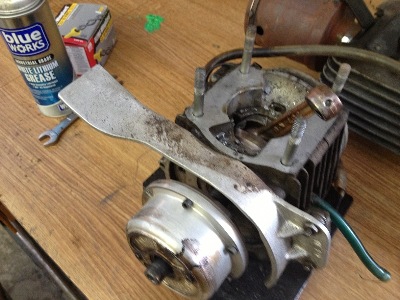 Unfortunately this one has a problem.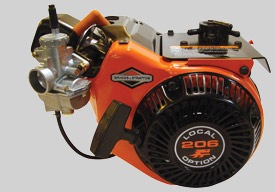 Lets try something new, Briggs LO206 - $459usd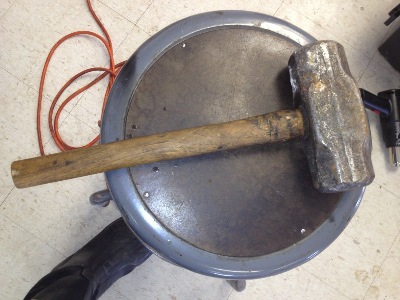 But will it fit????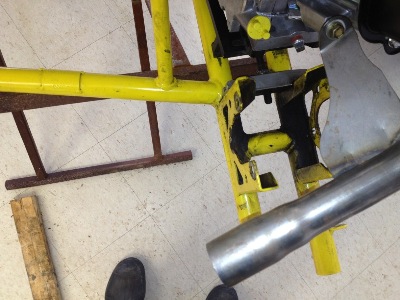 In my experience you can make most kart frames work, even those you think no way will it work without major modifications. The only way you'll really know is to get all the pieces together and start assembling them. I have my LO206 on a Burris adjustable mount with chain guard, Max Torque clutch, and header. I also have a selection of #35 gears, it's unlikely you'll need anything bigger than 65T.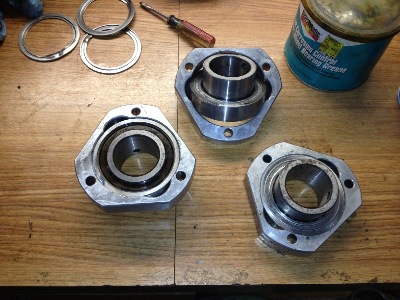 Make sure to clean the bearings out real good....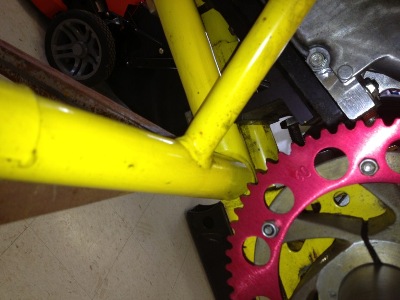 Move the sprocket carrier inboard and check for clearance. At first glance it looked pretty tight but as you can see a 60T #35 gear fits with plenty of room to spare. I'm using a 15 degree motor mount so the chain goes up to the clutch at a pretty good angle.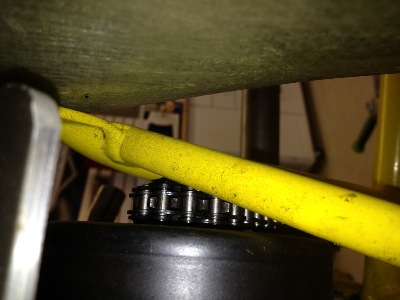 It's pretty tight against the seat strut too. The mount is already set as far outboard as it will go, maybe it's time for an adjustment....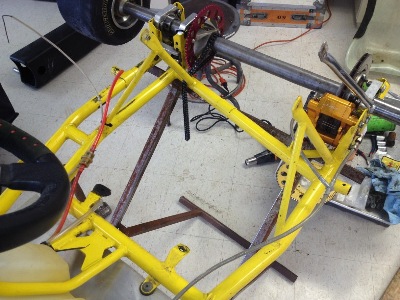 Remove the seat and engine.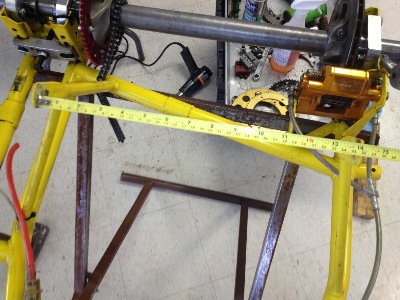 Measure how much room you need between the seat struts, you want the same space unless you're changing the seat.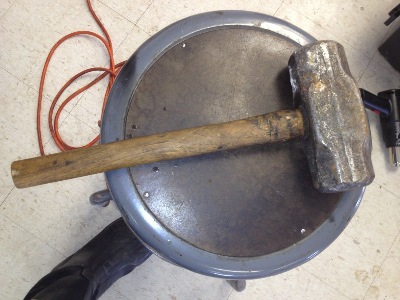 This is what the BFH is for.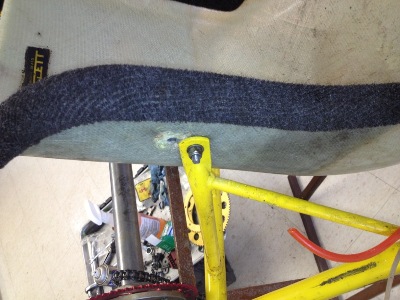 I moved the struts over about 1 1/2", only had to re-drill one hole in the seat.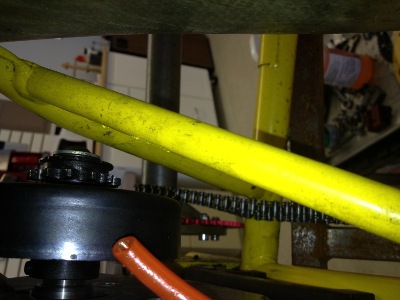 Now we have plenty of clearance.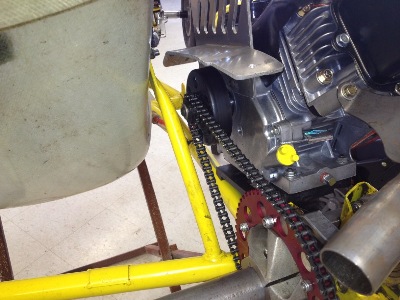 Looks like it's gonna work, ready to hit the track this spring!!!!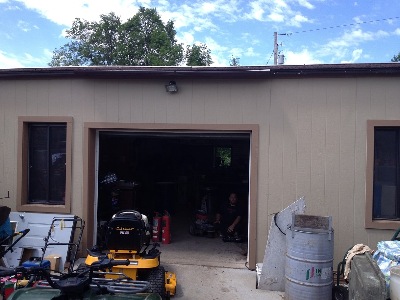 Old shop 30'x30' w/ 7' roll-up door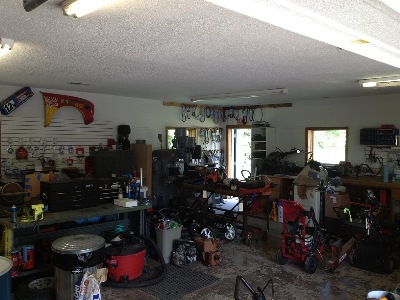 Old shop interior

New shop - 40' x 60' w/14' roll-up door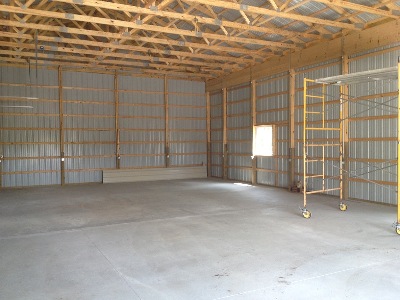 New shop interior